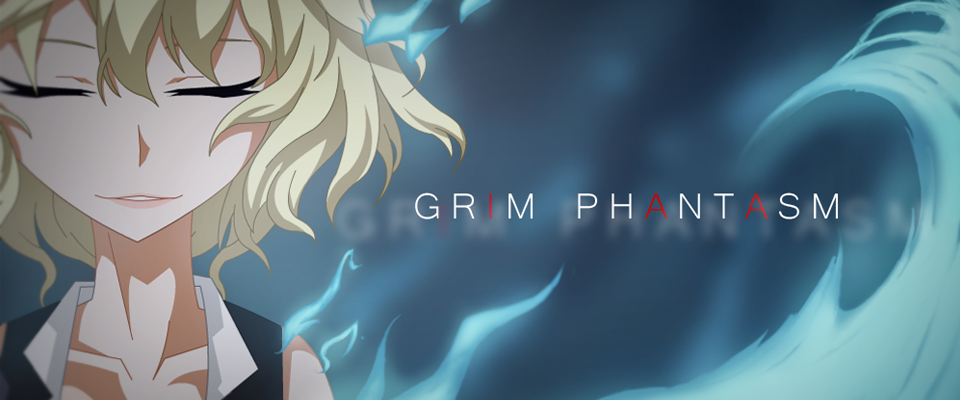 Grim Phantasm
About the game:
Grim Phantasm is a 9 weeks WIP school project that isn't your average hack-and-slash side-scroller game. Utilizing extremely fast-paced gameplay with frame-by-frame hand-drawn sprites and visual effects, the game pits the player as a Grim Reaper in a ferocious mission to send the most dangerous Hellspawns back to the Underworld!
As Grim Phantasm is a University project constrained by time, it is being released as work in progress one-mission-demo. In due time, a fully functional game with all the missions will be released.
Key Features:
- Play as Arciel, the most merciless and skilled of the Undertaker under the guise of an ordinary girl with a harmonious poker face to undertake a deadly mission from the Underworld!
- Hack and slash your way to the evil incarnate tower erected by the Hellspawns, which cloaks itself as a harmless independent global environmental campaign organization.
- Quick-draw your faithful katana 'Rengoku' to slay your foes with grace, or transform it to the powerful soul-reaping scythe 'Thanatos' to deliver a world of pain and replenish your own life energy!
- Utilize your lightning reflexes to perform a dangerous yet rewarding counter-attack in a 60 frames-per-second gameplay for maximum technical gaming experience!
- Enjoy beautifully crisp hand-drawn anime-styled sprites with smooth animation for the retro, arcade-styled hack and slash / beat 'em up feel of the old days!
Information
Platform : Windows7
Price : Free
Release Date : 24/06/2014
Version : WIP (Work in progress) Alpha Version 1.6
Recommended : At least 2 GB of RAMS, headphones or speaker for maximum audio experience, and screen of at least 1000x600 screen resolution.
Characters
Arciel Cievrenova (Ciel) the Undertaker - When word reaches the Underworld that a few of their Hellspawns had illegally push themselves to the mortal world to cause mayhem and demise, Ciel was sent as the Underworld agent to bring them back to the world of the damned.
Demons - The Hellspawns wish for nothing but power and virtue to fill their infinite greed. Guising themselves as savvy humans, they build a tower to perform every kind of gut-wrenching evil behind the shadow.
Uzodorra the Terrible - The worst of them all, Uzodorra is the conductor of the evil-orchestra. Defeat him to complete your mission and bring these malevolent creatures back to where they belong!
Fear is phantasmal, but pain is real. Happy reaping!
Instruction
Install - No need to install, double click that one file you downloaded!
Move - A/D
Katana - J
Parry - K
Scythe - L
Dash - Spacebar
About me
I am a self-taught artist with a great interest in video-games and video-game development. As a first year of Media Design School studying game design and development, Grim Phantasm is my very first game I created and I really do hope you enjoyed what I put together in 9 weeks. I still have a long way to go, so the comments and criticism will serve as great feedback to help improve or finish my game and any future games I will develop.

If you have any questions or suggestions, please e-mail me at: atmadji.glenn@gmail.com
Install instructions
Double-click the file you downloaded and enjoy!
Download
Download
Grim Phantasm Demo 1.8.exe
39 MB